Arts. Culture. Education. This neighborhood has them all
Enrich your knowledge by experiencing The Discovery District.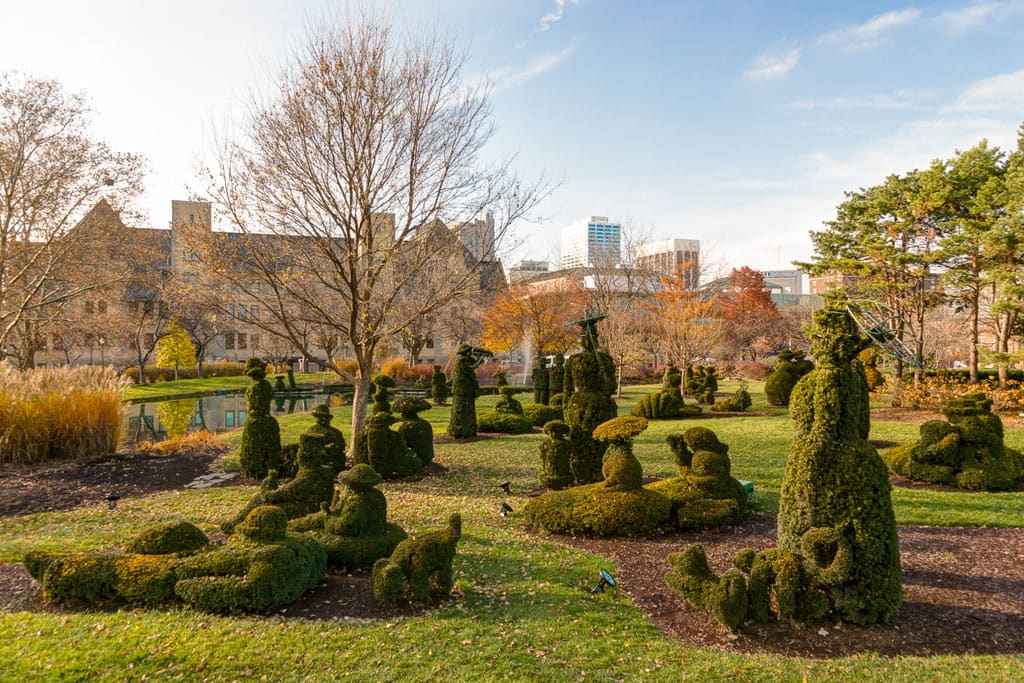 In 1989, a collaboration between Downtown Columbus, Inc. and downtown property owners began with the goal to improve the eastern half of downtown. The result was the Discovery District, an area that brings about a love of arts and education.
Home to the Columbus Museum of Art and the main building for the Columbus Metropolitan Library, the area surrounds Topiary Park. It is the location of Capital University Law School, the Columbus College of Art & Design, Columbus State Community College, and Franklin University.
The living options bring about options of both old and new. There are an industrial-style apartments, urban lofts, as well as new and spacious townhomes.  If you really want the downtown feel, check out the view from one of the luxury penthouses that can also be found.
This hotbed of learning continues to find new ways to improve itself.

The Discovery Special Improvement District

The area boasts industrial-style apartments, urban lofts, new and spacious townhomes, and luxury penthouses.
Properties in the Discovery District
No Active Listings in this area at this time.
See What We've Been Up To
A dynamic team that has one goal: to help you. Come and see what has been going on at Vutech-Ruff, then drop us a line so we can meet in-person.