A testament to the true character of Columbus
Over 150 years of history have shaped this neighborhood into the vibrant area that it is today.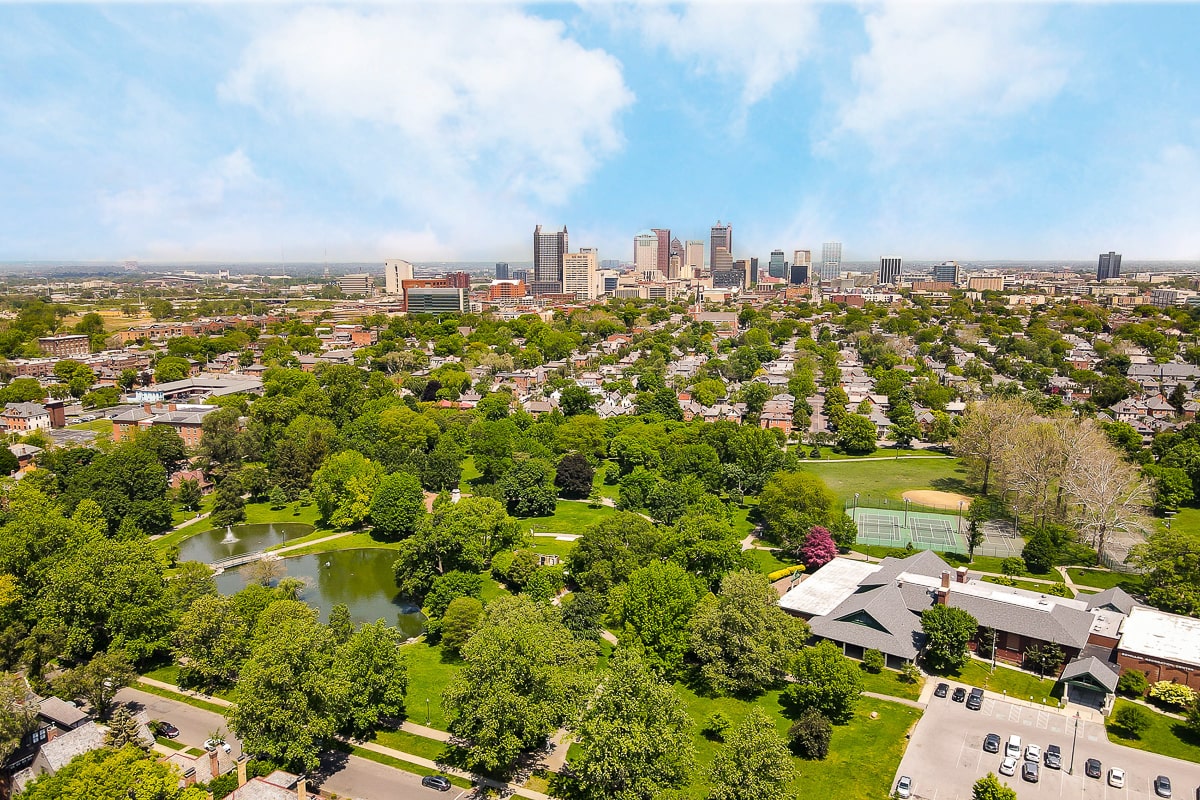 Historic German Village is known for the brick lined streets, charming homes, unique local shops and cozy restaurants. Many charming and beautifully renovated homes sit close to restaurants, cafes, boutiques and deli's, including the famed Book Loft, Haus frau Haven, Katzinger's Deli and the original Schmidt's Sausage Haus.
The restaurant scene also include the James Beard nominated Chapman's Eat Market, Lindey's Restaurant & Bar (voted Best Patio in Columbus!) and the original Fox In the Snow Cafe.
Explore Schiller Park, a 23.5 acre park in the heart of German Village featuring a variety of amenities, including a recreation center, picnic areas, a pond, and a stage for outdoor performances, and is known for its beautiful gardens and annual events like the Art in the Park festival. While there, check out the Huntington Gardens, home of the Actor's Theatre Shakespeare in the Park every summer.
Planning a visit? Stop by the German Village Meeting Haus to schedule a historic walking tour through the Village. Stop by local shops, including Helen Winnemore's, Vernacular, Urban Sundry and the Red Stable. Before heading out, fuel up by grabbing a cup of coffee at Stauf's or grabbing a bite at Pistacia Vera.
German Village is surrounded by other historic neighborhoods including Merion Village, Schumacher Place and the Brewery District. The nearby bike path leads to Downtown through the Scioto Audubon Metro Parkand Bicentennial Park before continuing 25 miles north to Antrim Park in Worthington.
Some of Columbus' best-known attractions are found in German Village, such as the Book Loft, the Haus frau Haven, and the original Schmidt's Sausage Haus.

Once a hotbed of German immigrants, the city has undergone rises and falls before becoming the beautiful neighborhood that it is now.
Properties in German Village
Houses from the 19th century, brick roads, and an amazing location. Anyone who comes here has a hard time leaving. Check out our listings below, then give us a call.
See What We've Been Up To
A dynamic team that has one goal: to help you. Come and see what has been going on at Vutech-Ruff, then drop us a line so we can meet in-person.