A picturesque neighborhood on the south side of Columbus
Schumacher Place is just minutes from Downtown Columbus.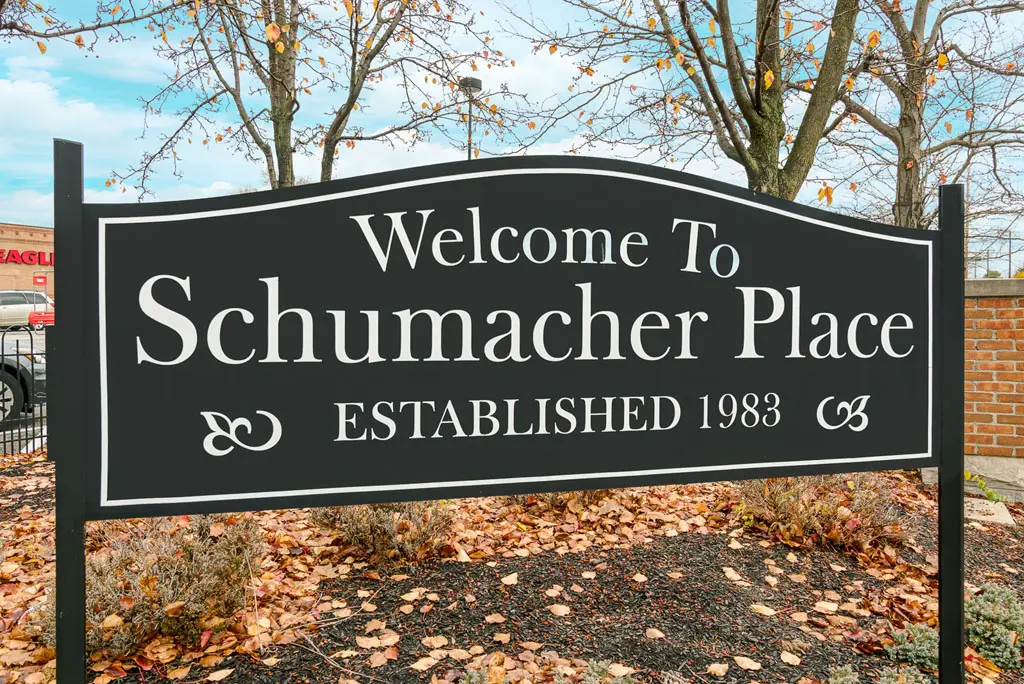 Schumacher Place is located just east of German Village with the border streets of Livingston St., Parsons Ave and Whittier St. The community is close to one of a kind restaurants, shopping, and borders Nationwide Children's Hospital Campus.
Originally settled in the late 1800s by German immigrants, Schumacher Place has a rich history that is still evident in the neighborhood's architecture and cultural events. Today, it is a close-knit community that offers residents a quiet respite from the hustle and bustle of the city while still being just minutes away from downtown Columbus. From local parks and recreation areas to unique shops and restaurants, Schumacher Place has something to offer everyone. Whether you're looking for a cozy family home or a quiet urban oasis, Schumacher is a wonderful neighborhood to call home.
Similar to neighboring German Village and Merion Village, Schumacher is recognized by the National Register of Historic Places and has an active civic association that hosts annual house and garden tours. The resurgence in the area is evident as there are many active home renovations and development taking place.
New developments are springing up all the time, including new residential condos, restaurants and shops.

Children's Hospital is a pediatric hospital close to the Schumacher neighborhood. It is one of the largest and most respected children's hospitals in the country, with a wide range of medical and surgical specialties.

Nationwide Children's Hospital
Properties in Schumacher Place
A small, quaint community with quick access to Children's Hospital makes this area a great place to raise a family. See what we have available, then give us a call.
340 East Kossuth Street
Columbus, OH 43206
$ 389,500
|
2 Bed
|
1.1 Bath
See What We've Been Up To
A dynamic team that has one goal: to help you. Come and see what has been going on at Vutech-Ruff, then drop us a line so we can meet in-person.