Connecting The Ohio State University Campus to Downtown Columbus
Located along High Street, the Short North is vibrant with restaurants, local boutiques, hotels, coffee shops and nightlife – all the urban amenities you've come to expect.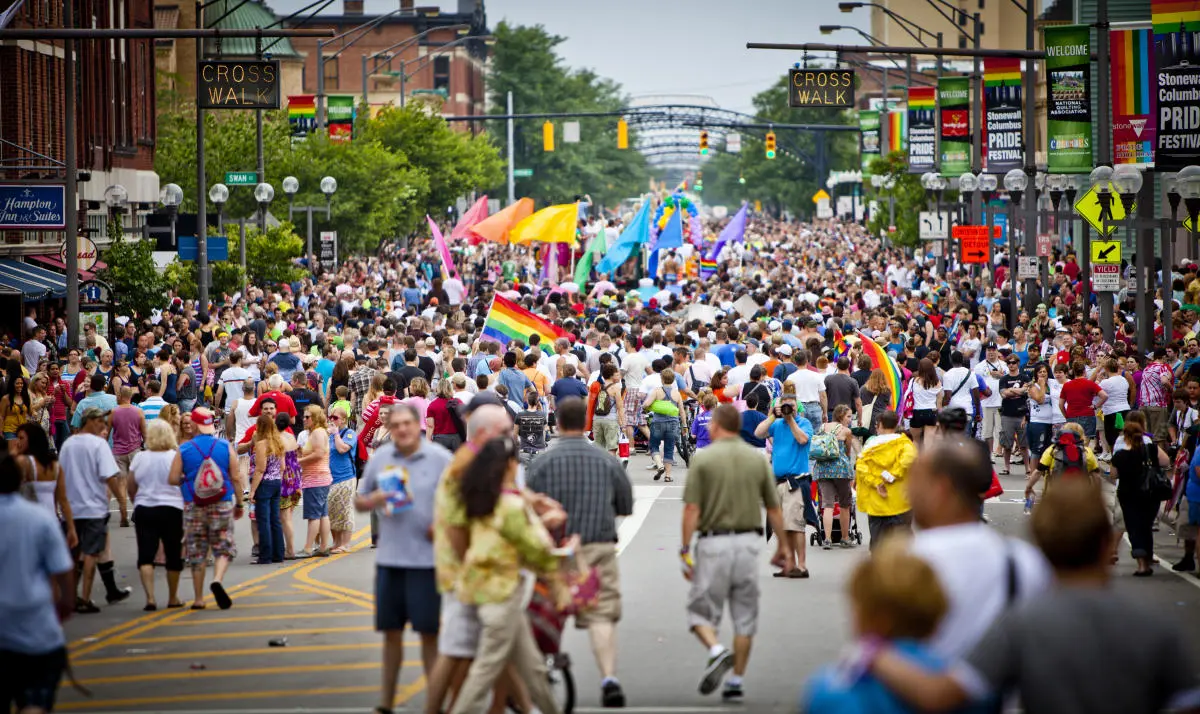 Between the campus and downtown areas of Columbus lies a stretch of High Street known as the "art and soul" of Columbus with some of the city's best boutique shopping, art galleries and trendy nightlife.
The Short North has become one the go-to areas for Columbus residents. Whether you frequent one of the historic bars or prefer to check out the new bars and restaurants that are always appearing, the Shorth North brings out patrons who love to support local businesses. While not enjoying food or refreshments, check out one of the many shops and local businesses peppered throughout.
Or explore the Gallery Hop on the first Saturday of every month to discover the work of local artists. Enjoy a beverage while viewing, discussing or buying new art from a variety of local artisans.
The Short North is also home to the annual Columbus Pride Parade, a large celebration of LGBTQ+ pride and inclusion featuring a variety of events and activities throughout the city. The Columbus Pride Parade is one of the largest in the Midwest and attracts participants and spectators from across the region.
The area has a combination of houses, apartments, and condos that established and new residents enjoy.

New restaurants and bars that are owned by Columbus residents always appear, bringing out patrons who love supporting local businesses.

Grab A Bite, Have a Drink
Properties in the Short North
Condos and houses bring different housing options that allow you to show your true personality. Experience the nightlife that is the Short North, and make it your home. Then, call us to check out some of the below properties.
165-167 East Lincoln Street
Columbus, OH 43215
1146 Summit Street
Columbus, OH 43201
$ 499,900
|
2 Bed
|
2.1 Bath
See What We've Been Up To
A dynamic team that has one goal: to help you. Come and see what has been going on at Vutech-Ruff, then drop us a line so we can meet in-person.